Rent From Scooter Rental Calan Blanes
Cala en Blanes is a small bay located in the urban center of Ciudadela; due to this proximity, locals and tourists usually visit it, despite its size. This cove has the basic services: spa, restaurants and kiosks, lifeguard station, rental of hammocks and chairs, etc. The dense vegetation that surrounds it is used as a refuge during the hot days of the summer, remember and don't forget to have a Scooter Rental Calan Blanes and have fun.
The best option is to have a Scooter Rental Calan Blanes
Address
Aeropuerto Parking P1
Meeting Point Punto encuentro
Mahon - Menorca
Business Hours
Mondays:

Closed

Tuesdays:

Closed

Wednesdays:

Closed

Thursdays:

Closed

Fridays:

Closed

Saturdays:

Closed

Sundays:

Closed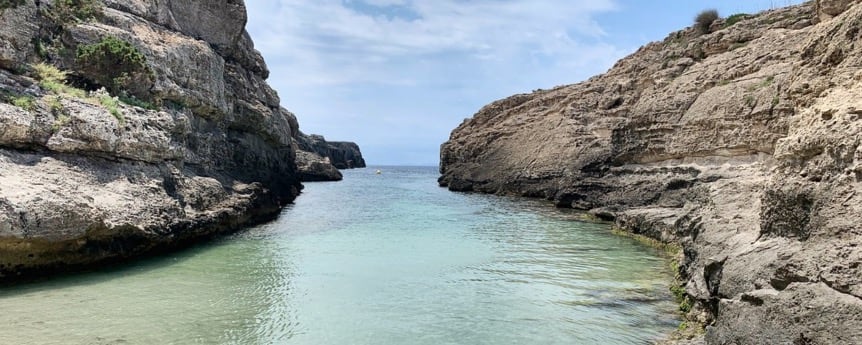 Due to its geographical location, this refuge is protected from the winds and the waves, making it a beach suitable for children, as there is no risk of strong waves. Being very close to the Ciutadella, you can visit parks like the Aqua-center, enjoy a walk at sunset and even go on foot to Cala en Brut.
It is a beach quite busy in summer, but if you travel with a family group or with friends, going from one beach to another represents an adventure and is usually a fun plan. Another entertainment for the visitor is to walk at sunset through the Sa Farola road and enjoy the Calan Blanes view.