Rent From Scooter Rental Arenal den Castell
S'Arenal d'en Castell Beach is one of the most beautiful, urbanized corners on the north coast of the island. It is located on the north coast of Menorca, in the municipality of Es Mercadal. Its beaches have the shape of a seashell of about 650 eters long; they have transparent and shallow waters and are very close to tourist buildings where the traveler will find all the amenities.
The city downtown has grown considerably in recent years, having tourist offers for people of all ages. You can also visit the wonderful beach of Na Macaret or the attractive natural port of Addaia, which has a marina.

Rent your Scooter for Arenal den Castell here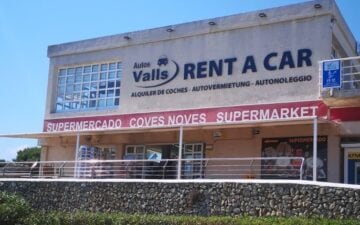 Address
C. Comercial Coves Noves
Arenal den Castell
Menorca
Business Hours
Mondays:

Closed

Tuesdays:

Closed

Wednesdays:

Closed

Thursdays:

Closed

Fridays:

Closed

Saturdays:

Closed

Sundays:

Closed
In the Coves Noves Shopping Center, you will find the supermarket, restaurants, and stores, as well as the international medical service and pharmacy. These services are located in Arenal d'en Castell just a few minutes away from all the beaches.
Motos Valls Menorca provides its services in this important area with an agency in the shopping center for the convenience of tourists who want to tour this beautiful place by motorcycle, which will undoubtedly make their trip more fun and they will be able to access the various tourist attractions more quickly.