Rent From Scooter Rental Es Castell
Es Castell is the village of the island where there are remaining vestiges of the British domination of the eighteenth century, the old Georgetown in honor of George III of England, so it shows, remember to have your Scooter Rental Es Castell.
The castle of Sant Felip is a fortification located at the entrance of the port, the weakest and most vulnerable strategic area during the invasions. Nearby is the quiet cove of Sant Esteve, where Fort Marlborough is located, a witness to past history.
The best option is to have a Scooter Rental Es Castell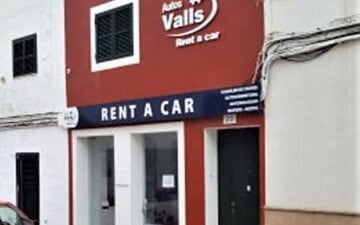 Address
Carrer de Sant Ignaci, 22
Es Castell
Next to: Hotel Hamilton
Oficina abierta mas cercana: Mahon Aeropuerto. C. Curniola 32.
Business Hours
Mondays:

Closed

Tuesdays:

Closed

Wednesdays:

Closed

Thursdays:

Closed

Fridays:

Closed

Saturdays:

Closed

Sundays:

Closed
Its urbanism and architecture are conservative, and it still has the original lines of squares and straight streets. In front of the Town Hall, with its characteristic English red color, we find the Military Museum, where a variety of data about the episodes of history are still kept: plans, information about the fortifications, and paintings of the time.
The entire town of Es Castell subtly heads towards the sea, towards the admirable port of Maó, and its streets lead to Cales Fonts, the former fishing dock. The port retains its Mediterranean air with its terraces, bars, and restaurants that give the visitor an idyllic seaside feeling and are bathed by a gentle sea breeze.