Rent From Scooter Rental Port Mahon
The port of Mahon or Maó is the most incredible on the east coast of the Mediterranean. Located on the island of Menorca, this is one of the largest natural ports in the world behind Pearl Harbour, New York, Portsmouth, Sydney, etc. On its shores is settled the city of Mahon, the current capital of Menorca, and Villacarlos town.
Its peculiar geography gives it uniqueness and beauty, with a length of more than 6 kilometers. In the center of the port, there are two islands: Isla del Rey, The King's Island, with constructions from the 18th century that until a few decades ago were used as a military hospital; and Llatzaret Island or Quarantine Island, with a health facility which was built in 1793.
Currently, the port of Mahon is one of the busiest in the Mediterranean Sea. Privileged by its natural environment, it is visited by luxury boats contrasting with small fishing boats and huge tourist cruises.
Alquila tu Moto en el Puerto de Mahon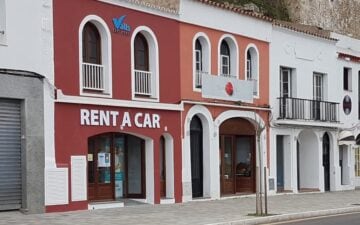 Address
Moll de Ponent 23
Puerto Mahon
Mao - Mahon 07702
Oficina abierta mas cercana: Mahon Aeropuerto. C. Curniola 32.
Phone
Telf: 664 616 149 - 971 593 167
Business Hours
Mondays:

09:00 - 13:00

Tuesdays:

09:00 - 13:00

Wednesdays:

09:00 - 13:00

Thursdays:

09:00 - 13:00

Fridays:

09:00 - 13:00

Saturdays:

09:00 - 13:00

Sundays:

Closed
Lunch Time : Mon-Sun
13:00 - 23:59
Scooter Rental Port Mahon with Motos Valls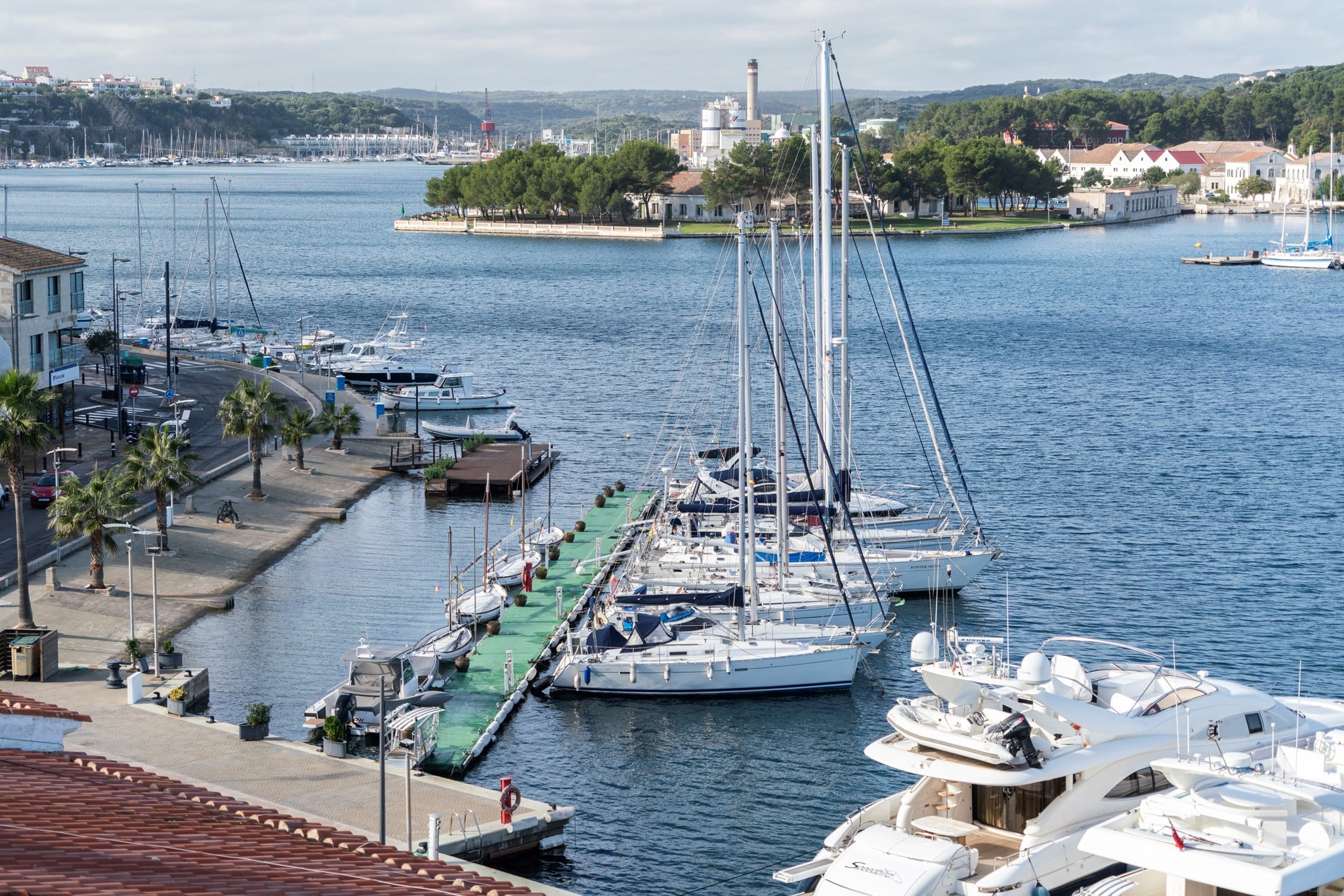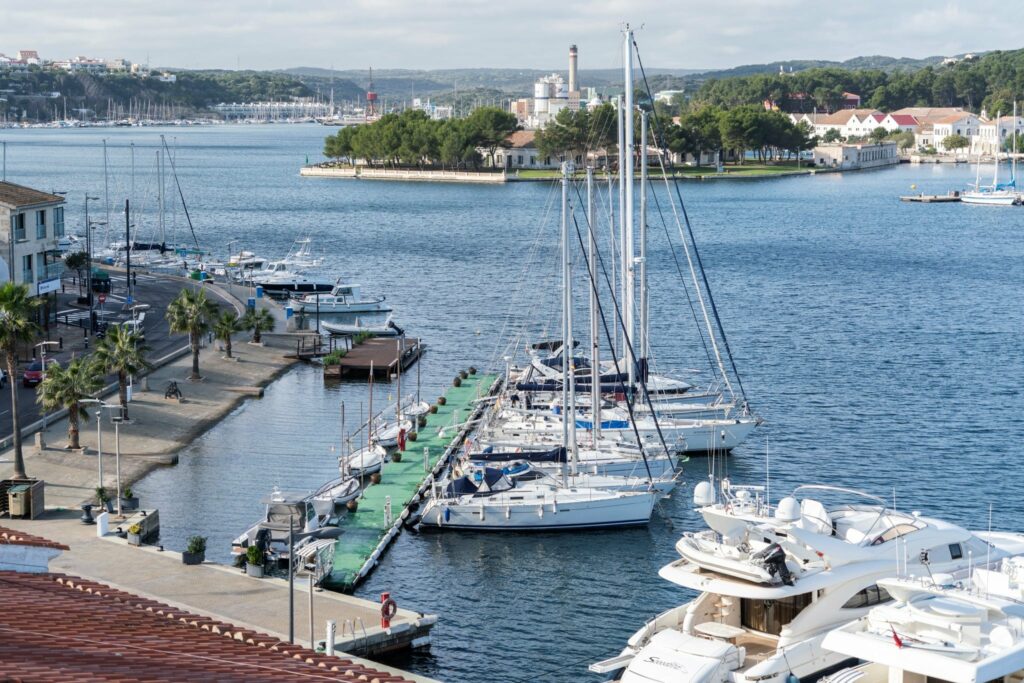 If you are looking for more information about the Club Maritimo de Mahon, here you have it.
The port of mahon has a marina club with more than 120 years of history and currently manages moorings for both transit and base vessels.
Information and reservations: VHF: Canal 9 "CLUB MARITIMO" Móvil: (+34) 616 953 217. https://www.clubmaritimomahon.com/es/amarres
To the south of its shore, there is a picturesque promenade where the traveler will find leisure terraces, stores, cafes, and restaurants, ATMs, wifi as well as places for recreational activities. It can be said this port is the place of greater concurrence in the western part of the island.