Rent From Scooter Rental San Jaime
Son Bou has three different areas, Central Son Bou, Sant Jaime, and Torre Soli Nou, and all of them are mixed. Located on the south coast, Son Bou is one of the closest towns to the airport, about 25 minutes away.
Sant Jaime is an area of urbanism that mixes the modern with the classic. Around it, green pine forests confirm its natural diversity, which is very popular in the summer due to its proximity to the largest beach in Menorca, Son Bou, which is 4 kilometers long, and where visitors enjoy water sports and fun rides on the different boats that visit this beautiful beach year after year.
It is also easy access to major cities in Menorca, just 50 kilometers from the capital Mahon, 40 kilometers from Ciutadella, and just 10 minutes by car from the third population of the island Alaior, a beautiful city that offers more entertainment and nightlife to travelers.
Just 700 meters from this office and, due to the high tourist demand in the area, Autos Valls has another office, located in the Mall of Son Bou.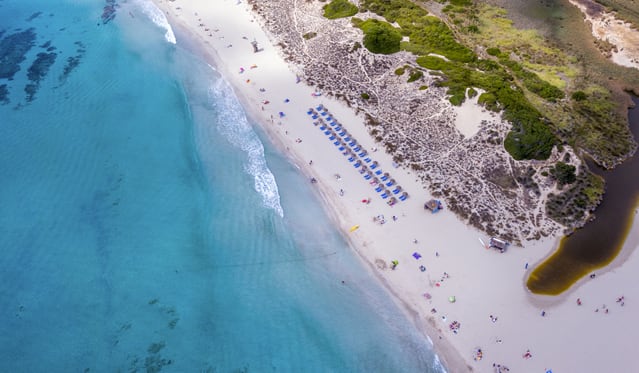 More photos of San Jaime in Menorca aquí
If you think of Scooter Rental San Jaime, this is the right place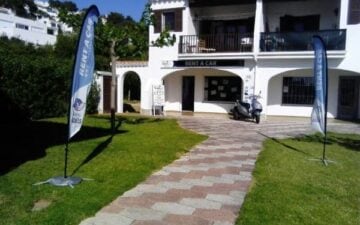 Address
Centro C, San Jaime, loc nº 14
Al lado de: Apartamentos Club San Jaime, Valentin, Jardin de Men
Alayor - Menorca Urb Sant Jaume - Torre Soli Nou
Alayor - Menorca
Phone
Tel: 674 680 751- Telf: 971 593 167 Ext 110
Business Hours
Mondays:

09:00 - 13:00

Tuesdays:

09:00 - 13:00

Wednesdays:

09:00 - 13:00

Thursdays:

09:00 - 13:00

Fridays:

09:00 - 13:00

Saturdays:

09:00 - 13:00

Sundays:

Closed
Lunch Time : Mon-Sun
13:00 - 23:59