Rent From Scooter Rental Menorca Airport 1º
Best Scooter Rental Menorca Airport
Book your Scooter Rental Menorca Airport. It is currently located on the Carretera de Sant Climent, s/n. 5 km from the centre of Mahon. It has a modern infrastructure that provides customers with a wide variety of services, petrol station, shops, parking, cafes, restaurants, shops selling local products such as ensaimadas, Menorcan cheeses and duty free shops etc.
The Best Scooter Rental Menorca Airport is a very comfortable and affordable option for tourists who want to explore the island at their convenience and at their own rhythm.
One of the main advantages of Scooter Rental Menorca Airport is the convenience. Once you arrive at the airport, you can pick up your Scooter rental on the spot, without having to travel anywhere else on the island, we provide a free shuttle bus.
You can choose from different models and sizes of scooters, depending on your preferences and needs. You can also rent helmets, devices, and Full insurance for extra safety and comfort. Scooter rental menorca airport is a great option for travelers, You can visit the stunning beaches, charming villages, and historical sites of Menorca at your own pace and convenience.
Scooter rental menorca airport is also a eco-friendly and fun way to discover and explore the beautiful island of Menorca.
With a wide range of Scooter Rental Menorca Airport options available, you can easily find your perfect scooter for your trip and enjoy the freedom and mobility it provides, Motos Valls has the largest motorbike hire network in Menorca.
The island's capital is Mahon, but it wasn't always like this. The first aerodrome on the island was located in the area of Sant Lluís (neighbouring town of Mahón only 5 kilometres away) and was inaugurated in 1949 and was used for both national and international flights. From there you can get your Scooter Rental Menorca Airport from Motos Valls.
Over time, the airlines began to create new aircraft with much larger dimensions, which made it difficult to access the small airport located in Sant Lluís. For this reason, work began on the new Menorca airport, this time located in the island's capital.
It was inaugurated on the 24th of March 1969 with the arrival of more and more national and international flights, which led to the beginning of the tourist development on the island of Menorca.
Uber Menorca, If the question is if Menorca has Uber service the answer is Menorca does not have Uber, but if you want to have a service like Uber or Cabify in Menorca, the alternative is Menorca transfers, is a company similar to the Vtc premium service, The advantages of this service is that they work with a fixed price, you will not have to queue if you book in advance and with the convenience of being able to cancel the booking free of charge 24 hours in advance on the telephone number ☎(+34) 971 36 38 26.
Taxis Menorca is another alternative is at the main pick-up points in Menorca with service to hotels, villas and flats, we recommend booking in advance from their website.
Book online through the website  a scooter rental with Motos Valls is easy and fast. You just need to select your dates, pick-up and drop-off locations, and the scooter of your choiceBook now you scooter rental with Motos Valls.
Motos Valls is a family-owned business that has been offering quality scooters and service for over 40 years. You can choose from a variety of models and sizes, from 125cc to 800cc, and enjoy the freedom and flexibility of riding on two wheels.
Meeting point Menorca airport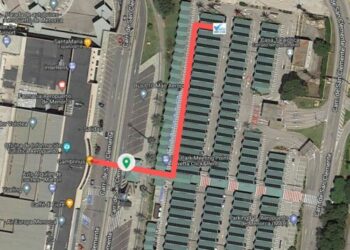 Menorca Airport Office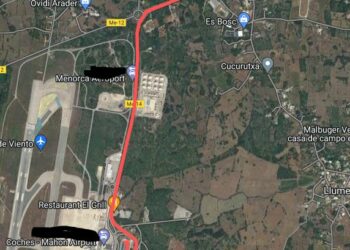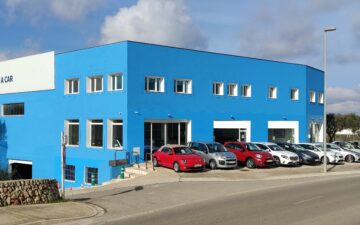 Address
Carrer de Curniola, 33
07714
Out-of-hours Service Available until 23:59.
Business Hours
Mondays:

07:00 - 22:00

Tuesdays:

07:00 - 22:00

Wednesdays:

07:00 - 22:00

Thursdays:

07:00 - 22:00

Fridays:

07:00 - 22:00

Saturdays:

07:00 - 22:00

Sundays:

07:00 - 22:00